Outdoor Lighting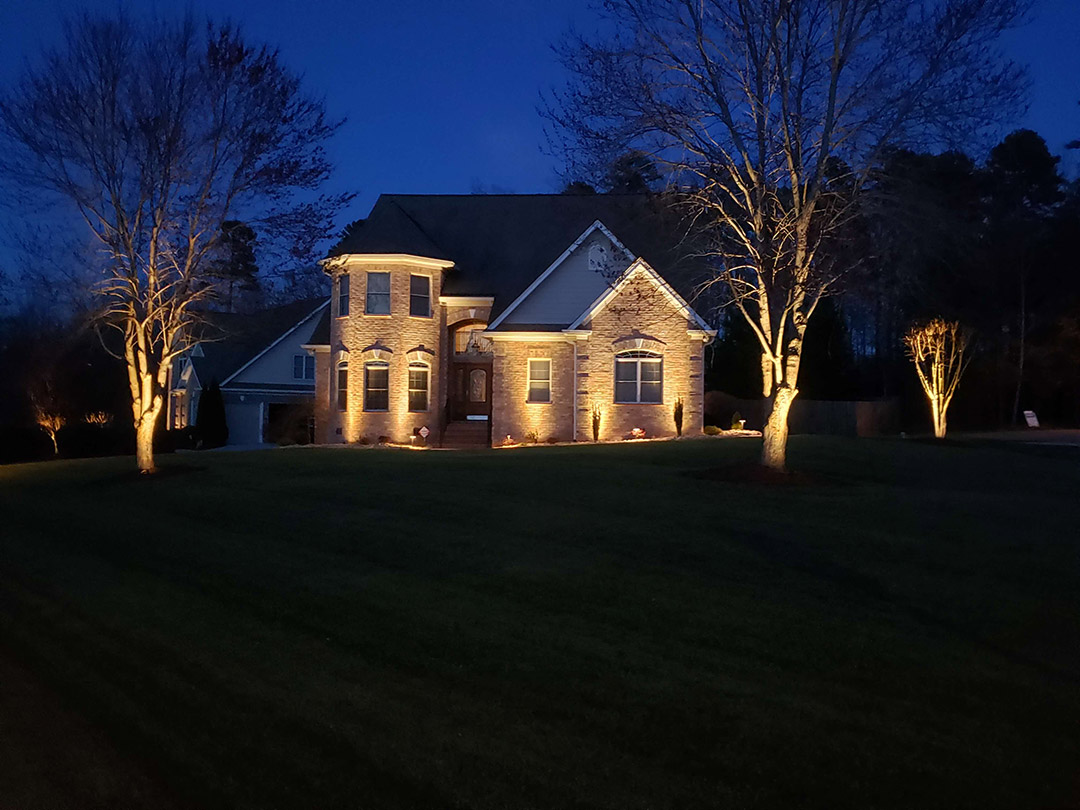 Low-voltage landscape lighting landscape lighting can be one of the most important elements in your landscape design. Landscape lighting is used for three main purposes: to create ambiance, to provide home security, and to light paths, patios and other areas where people walk and congregate.
Lighting for Home Security
Strategically-placed low-voltage lights provide a wide area of even illumination. Landscape lighting is a deterrent to vandals and intruders, keeping your family and property safer.
Lighting for Personal Safety
Illuminated walkways improve navigation on paths, stairs and open areas around your property and offer safe evening enjoyment of patios, sitting areas, and recreational spaces.
Add Beautiful Atmosphere
Low-voltage lighting shows off the texture and contours of your landscape and buildings. A wide variety of illumination options, including up-lighting, down-lighting and lighting colors help control the effect for a pleasing look.
We install professional LED outdoor lighting systems with durable, long lasting light fixtures and timers to professionally illuminate and accent your home or business. These are not the cheap plastic fixtures and timers offered at some big box stores but professionally & beautifully designed fixtures constructed to last a long time. We can design and install a system that not only adds value to your home but makes it more safe and secure. The installation process for these systems is non-destructive to both lawn and landscape.
Long after your lighting system is installed, you can count on us for regular maintenance and future repair service.