Landscaping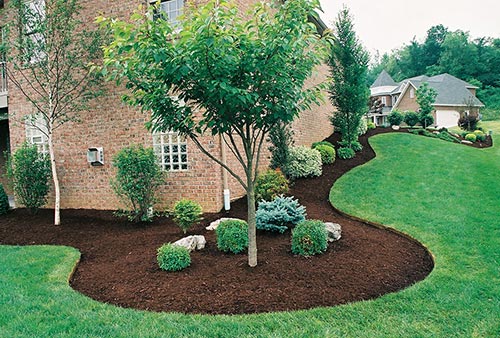 We know that the expectations you have for your property improvement are unique, and we begin each job with a fresh eye and listen carefully to your wishes before we begin designing your individualized landscaping. We consider both your personal vision and the architectural style of your home when preparing a design for your landscaping project. We make recommendations based on our knowledge of our regional climate and the plant types that will thrive here and complement any hardscaping or structures.
The excellence of our design work is matched by the high quality of the materials we use, the skill of our installation crews, and the knowledge and dedication of our entire staff. We back our work with the best guarantee in the industry. We want to make sure you are completely satisfied with our work and that you and your family will enjoy it for years to come.
Whether you want to enhance your home's curb appeal with a lush lawn and attractive plantings or create an outdoor living and entertainment area in your backyard, Bob's Irrigation and Landscape will make sure your property's transformation happens with unmatched skill and customer service.
Landscape Design
Let our knowledgeable and dedicated team offer you expert assistance during each step of your project. We specialize in landscape design, sod installation, irrigation systems, grading and topsoil, and drainage and erosion control. The outdoor spaces we design for you will be both functional and beautiful.